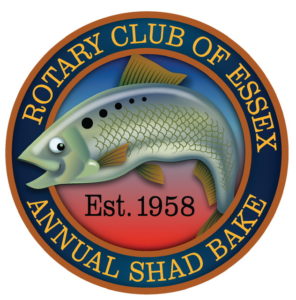 2023- The Rotary Club of Essex will once again be hosting its ever-popular Shad Bake this year on June 3, 2023!
Check back with us for more details.
Rotary is dedicated to providing for the needs of our local community as well as national and international projects.
During this Covid-19 crisis, many residents have had great difficulties. We have made donations to the Essex Social Services Fund and Shoreline Soup Kitchen & Pantry to help with those in need of assistance and food.
We have also recently supported FISH, the Ivoryton Alliance and Essex Memorial Hall. Internationally, we have supported the Sister Cities Essex, Haiti installation of solar panels at the Deschapelles Community Library.
For more information, please open the "Our Club" tab.
Rotary Club of Essex provides support to our local community including providing scholarships for high school students who are residents of Essex.

We also support Rotary International projects worldwide. For more information click on any image below.
Click on "Visit the Rotary International Site" to learn more about Rotary projects worldwide.