2023 Rotary Club of Essex Scholarships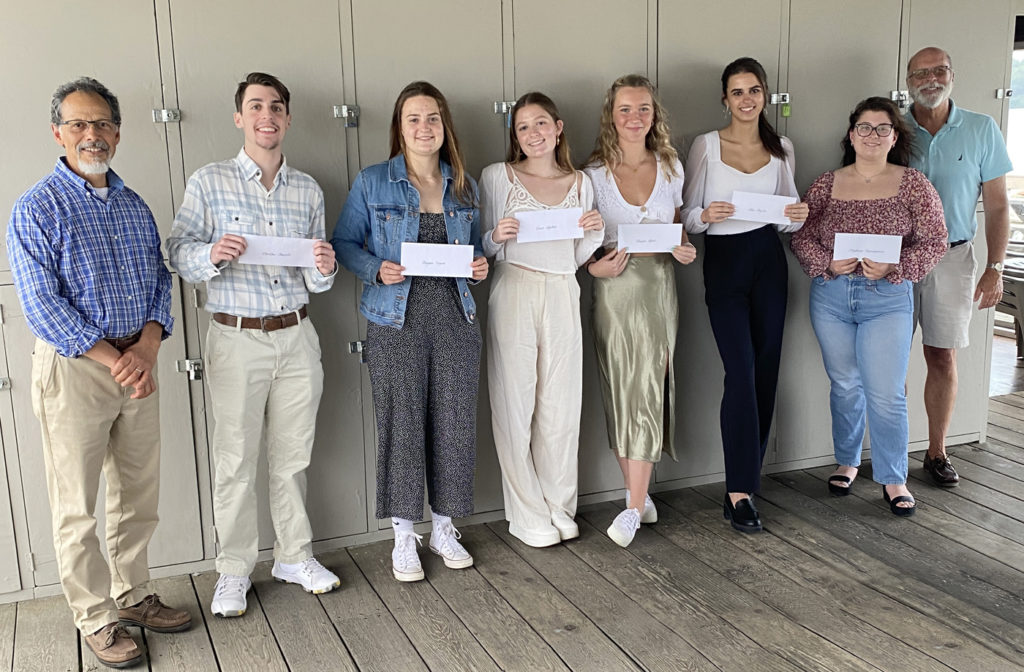 Each year, the Rotary Club of Essex awards Essex resident-students scholarships of $3,000 per year for all four years of college to two Essex students, as well as a $3,000 grant for up to two years to a student going to trade school or vocational training program.
One of these awards is called the Donald M. Buebendorf, MD Scholarship, named after a former Rotarian. The second scholarship is funded by and administered by the Rotary Club of Essex.
Current recipients of the Rotary Club of Essex Schorlarships are Callie Breitenbach – 2023, Reagan Doyan – 2023, Matthew Buccelli – 2023, Grace Haskins – 2022, Jordan Harris – 2022, Ava Boyles – 2021, Henry McPherson – 2021, Magdelana Dipierdomenico 2020, and Taylor Milano – 2020.
Each of the scholarships is paid out over four years. Scholarship recipients are required to visit the Rotary Club of Essex each year during the awards to provide the club with an update regarding their studies. Scholarship recipients are encouraged to become involved in providing service to others.